Featured Item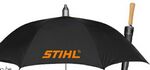 The Drip Catcher Fashion Auto Opening Um...
Fashionable 48" canopy arc with automatic opening feature. Unique folding sheath that acts as a drip catcher when umbrella is closed. Round metal shaft and straight wood handle. Unique product designe...
$12.50 - $18.35
Welcome!
HISTORY
Carcross has provided superior service to its customers for over 65 years. Its highest quality desktop calendars have become synonymous with promoting customer identity and a unique branding presence all year long.
TODAY
We offer the most wanted products and services including full color promotions, publishing, graphic design, and fulfillment. We have the most up-to-date software programs to create the best personalized promotions to enhance your company's image. We thrive on the highest level of customer service with a team of marketing consultants ready and willing to assist you in developing an unmatched presence in your target markets and focusing on your specific prospects and customers.
WHAT WE OFFER
• Thousands of Promotional Items to Market Your Business!
• Business Cards, Postcards, Stationery, Folders
• Calendars, Flyers, Brochures
• Graphic Design, Full Color Digital Publishing
• Online Ordering
• And so much more!
Don't have your Log-In information? Call 800-426-8172 and we'll set you up!